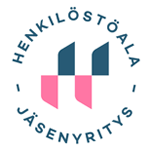 The right number of right people at the right time
We at Kaiku HR believe that long-term success derives from the right number of the right people – it is the foundation for your business that we want to help you achieve. Our long experience helps us to cover all stages from defining the need for employees to interviews and employment certificates. Our consistent growth and success tells its story about the need for this kind of expertise.
Hundreds of employees who find their careers through us, together with the numerous client organisations keep us closely informed about the practical needs that companies have these days. The level of education among the employee candidates has increased, which is essential as we also recruit a lot of managerial staff. But what is most important is that the clients' needs and the motivated, enthusiastic employees meet, and this applies to both short-term and permanent employment.
One of our missions is to nurture the employer brand of our client companies. Recruitment is a discreet process that requires mutual respect between the client organisation, the recruiter and the employee. Therefore we will stick to being humane, straight-forward and as good as our words, in every commission.
"When there's work to be done and the right person to find"
Are you looking for new employees?
Contact us and we will help you!