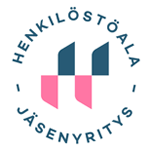 International recruitments
Kaiku HR Group:
A Decade of Experience in International Recruitment and Settlement Services
Kaiku HR Group offers international hiring and settlement services to its clients. We specialize in hiring professionals from India and have over a decade of experience in helping Finnish companies find the right employees. We have a branch in India set up specifically serve the specific needs of Finnish businesses, using Finnish standards. This allows us to provide trusted and ethically managed recruitment from India to Finland.
Being a Finnish-owned company operating in India, we make sure that all our recruitments are done responsibly. We aim for a smooth experience for our clients, ensuring each step, from identifying the right candidate to settling them in Finland, is done with care and respect for everyone involved. We provide services tailored to our customer's needs. We customize each order to assist with specific stages of the international recruitment process where your organization requires support.
Kaiku HR has performed excellently in supplying several Indian spray painters and sandblasters for our large project. Kaiku HR has handled the entire complex recruitment process from start to finish with high quality, considering Finnish laws and following ethical practices.
Everything went as agreed and according to plan. We got skilled workers who quickly became part of our work community. We are satisfied.
After the first meeting, things started rolling. We defined our needs and got acquainted with the recruitment form used by Kaiku HR. Soon we were introduced to candidate profiles through their CVs and interviews. Now we have two guys operating CNC machines. So far, everything has gone well and we are satisfied with the operation of Kaiku HR.
Kaiku HR has been one of our rental manpower provider companies in our project. They have been able to search, attract and recruit also foreign employees matching our recruitment needs and profile requirements, and have the experience regarding Finnish requirements for foreign workforce.
In 2023, we have recruited over 50 experts from India to Finland
When we listen, we understand.
When we understand, we succeed.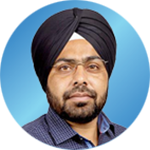 Gurpreet Singh Kalsi
gurpreet.kalsi@kaikuhr.fi
+358 45129 0479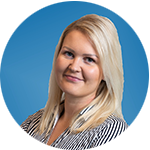 Anniina Aho
anniina.aho@kaikuhr.fi
+358 45 632 4093